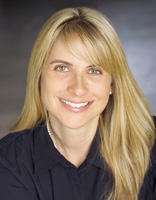 Lynne Davis is Employment Matters Counseling  & Consulting's Los Angeles partner. Lynne provides employment law mediation and independent investigation services, and works as legal counsel for companies and executives.
Lynne has represented diverse clientele in a wide range of industries, including entertainment and media conglomerates, talent agencies, major financial  institutions, venture capital  firms, early and late stage high technology companies, Fortune  500 manufacturing companies, public school districts, private schools and airlines and airplane manufacturers. She has appeared in state and federal court, as well as before the Department of Fair Employment and Housing, the Equal Employment Opportunity Commission, the Department of Labor Standards Enforcement and the Occupational Safety and Health Appeals Board.
Lynne has extensive experience counseling  employers on a wide variety of workplace issues, including hiring, discipline and separation, and drafting and implementing employment policies. She also regularly negotiates employment and separation terms and agreements on behalf of both company and individual clients, and she regularly conducts training sessions on harassment, discrimination and other workplace topics.
Lynne also works as a mediator of employment-related disputes, and she is a member of the Alternative Dispute Resolution Panel of the Central District of California. She also specializes in conducting workplace investigations as an independent investigator, and is a Charter Member of the Association of Workplace Investigators.
Prior Experience
Prior to joining EMC2, Lynne worked in the Labor and Employment Department of the Los Angeles office of O'Melveny & Myers LLP, where she was promoted to the position of Counsel. Lynne also spent several years in Palo Alto, California working in the Labor and Employment Department of Cooley Godward LLP.
Education
Lynne earned her Juris Doctorate from the University of Michigan Law School where she was an Associate and Contributing Editor of the Journal of Law Reform. Lynne earned her Bachelor of Arts in Political Science, magna cum laude and with College Honors, from the University of California at Los Angeles. While at UCLA, Lynne worked for the Women's Legal Defense Fund (now known as the National Partnership for Women and Families) in Washington D.C. as part of the Center for American Politics and Public Policy Program.
Memberships & Affiliations
Lynne is admitted to practice in California, and is a member of the State Bar of California and the Women Lawyers Association of Los Angeles.