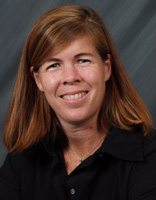 Anne Hilbert is Employment Matters Counseling & Consulting LLP's Bay Area partner. Anne has practiced employment law for over twenty years and founded EMC2 in 2002. Anne's practice at EMC2 includes corporate representation ranging from large public high-tech companies to small start-ups and traditional businesses. She counsels companies on all aspects of employment relationships, working with executives, directors, and human resource professionals to craft pro-active policies and procedures, to handle employment issues as they arise, and to ensure proper legal compliance through employee training and advice. She regularly addresses issues such as hirings and terminations, employee conflicts, wage and hour laws, harassment and discrimination, restrictive covenants, and compliance with federal and statutory schemes. Anne has also worked with numerous corporate and individual clients to draft and negotiate complex employment and consulting agreements.
Anne is also an experienced workplace investigator. She has conducted well over 100 investigations, involving, among other issues, allegations of sexual harassment and discrimination, racial and national origin harassment and discrimination, retaliation and whistleblower violations, and Sarbanes-Oxley violations. Anne has been engaged by a variety of clients—Fortune 500 companies, Silicon Valley established and start-up companies, non-profit and educational organizations—and at the recommendation of major law firms.
Prior Experience
Anne has extensive experience with Silicon Valley and Bay Area clients. Prior to EMC2, she practiced employment law in the Palo Alto offices of Cooley Godward Kronish LLP and Wilson Sonsini Goodrich & Rosati PC, and in Dallas with BakerBotts LLP. She is admitted to practice in California, Texas, and Colorado.
Prior to entering private practice, Anne served as a federal appellate court clerk for the Hon. Paul J. Kelly, Jr., of the United States Tenth Circuit Court of Appeals.
Education
Anne received her law degree from Vanderbilt University School of Law, where she served as Editor-in-Chief of the Vanderbilt Journal of Transnational Law and as a member of the Moot Court Board. Anne received her B.A., with Honors and with Distinction, from Stanford University in History and in International Relations, and was a member of the Stanford Women's Soccer Team.
Publications & Presentations
"Putting It in Writing,"; Business Law Today, July/August 2003
"Navigating the FLSA-Proper Employment Classification," presented at the Santa Clara County Employer Advisory Council, March 28, 2006
"Nondisclosure Agreements: Keeping Employees and Other Service Providers from Spilling Trade Secret Bean,"; presented at the American Conference Institute's "Software Licensing Agreements Conference,"; October 2, 2003
"Employee Rights in Inventions,"; presented at the American Conference Institute's "Advanced Technology Licensing Conference,"; September 2002
Memberships & Affiliations
Anne is admitted to practice in California, Texas, and Colorado.